You've just been in a car accident. Your first instinct is to panic. Then, the reality sets in to check for injuries to yourself and other passengers. It can be extremely overwhelming. Once the initial moments have passed, there are a few things that you must do in order to move forward.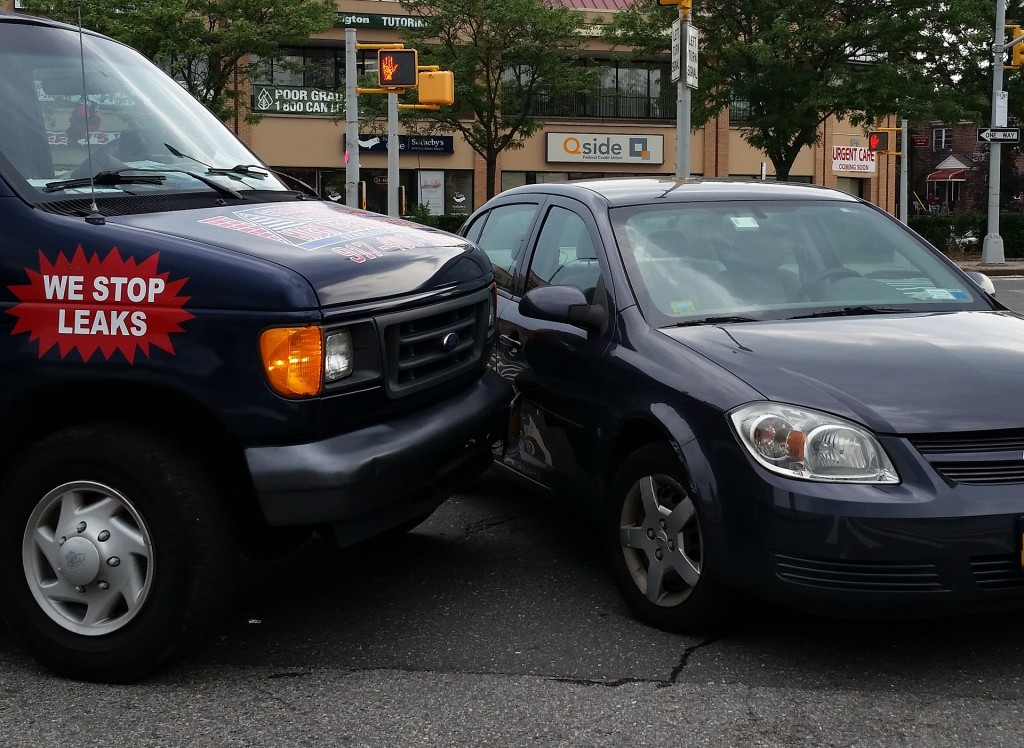 Make Notes with Details of the Incident
Where did the accident take place? What time did it happen? What damage occurred to you or your vehicle? Answer these questions by making notes on your phone. Even take pictures of the scene as those will come in handy should you require legal services to seek or avoid paying damages.
Engage in Dialogue and Exchange Information with Other Parties
If more than one vehicle is involved, you must make note of the make, model and license plate each car involved in the incident. While emotions run high in the majority of these situations, it's important to remain calm and also try to remember that those involved are just as overwhelmed as you are in this situation. You'll need to practice diplomacy in order to get pertinent information from the other parties. Driver's Licence and Insurance information is a must. One common "party" that is often ignored are witnesses. Should anyone be at the scene and claims to be a witness, ask them for their contact information as well. Assure them that the only contact will be from authorities and legal representatives should that become necessary.
Contact your Insurance Company
Regardless of how serious the accident is, it's always a good thing to notify your insurance company. Besides any damages that may have occurred, or to prevent you from dealing with any "surprise" claims from any other parties, your insurance company representative is an absolute resource to you. You'll be guided through the accident reporting and claims process.
Contact a Personal Injury Lawyer
During a free consultation, a Scarborough car accident lawyer can help you understand all possible ways to receive the compensation that you deserve should you and/or your vehicle sustain damages because of the accident. As many of them also act as a personal injury lawyer, they can utilize the notes you made diligently at the scene to build a rock solid case in your favour. Make sure you choose a personal injury lawyer in Ajax (or other surrounding areas) who has a track record of success with cases in your area.
Steven Polak has dedicated his entire legal practice to assisting injury victims and people who have been in car accidents that were of no fault to his client. As part of the team of over 100 Ontario lawyers at Lerners LLP, he acts as a disability lawyer, car accident lawyer, and personal injury lawyer many communities in the GTA. Having someone you trust on your side makes the entire process much easier to deal with and help make the initial overwhelming feelings disappear into a state of calm that your situation is being handled by an experienced professional.